Protocols,
procedures
and preventive
measures for
Covid-19
The health and well-being of our staff, guests and community are our utmost priority.
Following the pandemic, we will continue to implement strict safety protocols to guarantee the safety of all who work here and visit. Know that we are looking forward to the next stage of our journey as a global community, starting here in Tulum.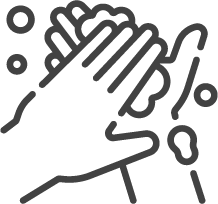 Protocol for guests
THE SAFETY OF OUR GUESTS IS OUR HIGHEST PRIORITY. UPON ARRIVAL AT THE HOTEL, OUR CONCIERGE TEAM WILL INVITE EACH GUEST TO DISINFECT THEIR SHOES ON A SANITIZING MAT. THE STAFF WILL AVOID ANY PHYSICAL CONTACT GUESTS WILL BE INVITED TO VISIT THEIR ROOM WITH PREVIOUSLY PROGRAMMED AND DISINFECTED KEYS.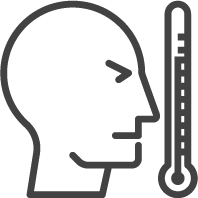 Safety protocol
THE TEMPERATURE CONTROL OF ALL EMPLOYEES ARE CARRIED OUT DAILY. OUR TEAM HAS BEEN TRAINED ON THE SAFETY AND SANITATION PROTOCOLS OF COVID19 AND WILL USE THE PERSONAL PROTECTIVE EQUIPMENT PPE APPROPRIATE TO THEIR FUNCTIONS AND RESPONSIBILITIES IN ACCORDANCE WITH STATE REGULATIONS AND GUIDELINES.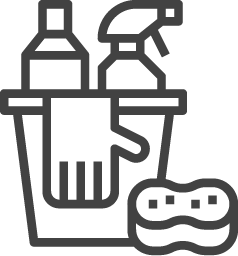 Cleaning and disinfection of public areas and rooms
THE FREQUENCY OF CLEANING AND DISINFECTION HAS INCREASED IN ALL PUBLIC SPACES WITH AN EMPHASIS ON FREQUENT CONTACT SURFACES, INCLUDING, AMONG OTHERS, RECEPTION DESKS, BUTTONS, DOOR HANDLES, PUBLIC TOILETS , ROOM KEYS AND LOCKS, STAIR HANDRAILS, STAIRCASES, COUNTERS, DINING SURFACES AND SEATING AREAS. WE USE RITCO DISINFECTANT PRODUCTS, MADE WITH ACTIVE INGREDIENTS APPROVED BY THE UNITED STATES ENVIRONMENTAL PROTECTION AGENCY EPA FOR THE ELIMINATION OF COVID19.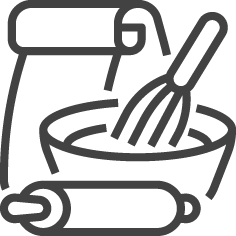 Food handling protocol
OUR HOTELS HAVE IMPLEMENTED A PREVENTIVE SELFCONTROL SYSTEM BASED ON THE PREMISES OF THE HACCP SYSTEM DESIGNED TO GUARANTEE FOOD SAFETY AND TAKE EXTREME PRECAUTIONS SO THAT FOOD DOES NOT BECOME A VEHICLE FOR CONTAMINATION, AS WELL AS THE CONTROL AND DISINFECTION OF DISHES, CLEANING EQUIPMENT, SPACES, UNIFORMS AND COMMON SPACES.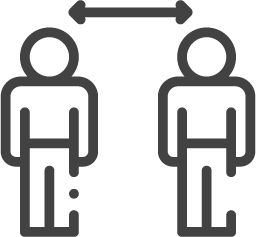 Preventive measures within the hotel
OUR STAFF STRICTLY FOLLOWS HYGIENE MEASURES UPON ENTERING THE PROPERTY. OUR PROPERTY IS EQUIPPED WITH ANTIBACTERIAL STATIONS IN ALL COMMON AND PRIVATE AREAS. SOCIAL DISTANCING IS RESPECTED IN COMMON AREAS, AND WE HAVE MEDICAL ASSISTANCE FROM OUR PERMANENT INHOUSE DOCTORS.
WE ARE TAKING THE BEST PRECAUTIONS TO RECEIVE YOU. IF YOU WANT TO LEARN
MORE ABOUT HYGIENE AND PREVENTION PROTOCOLS,